What is Homes for Heroes?
Homes for Heroes is a program that rewards the unsung heroes of the USA with cash rewards. The program was launched shortly after 9/11 when it became clear that there were many people out there putting in more than they were getting back. So, the program was born. This program works by Tim donating his commission back to the buyers or sellers shortly after closing. The average reward is a check of $2,400.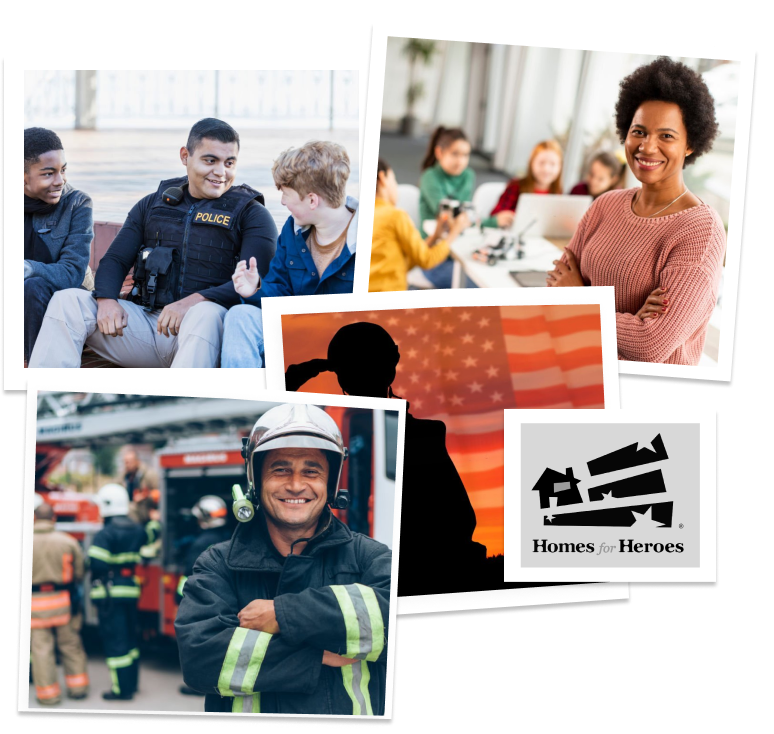 Why is Tim donating His Commission?
There is a significant personal connection for Tim. He has a family connection to numerous heroes. A mom and sister that are both teachers. Two grandparents who served our country in WW2. As well as multiple friends who are police officers, actively serving, or working in hospitals. Tim has a firm belief in giving back, and this allows him to stand by that. Especially as the pandemic saw many heroes get worked harder with fewer thanks.
How do I get started or see if I qualify?
This program is designed to make it easy for the Hero. Fill out this form, and Tim will be in touch!